1. Tim Ferris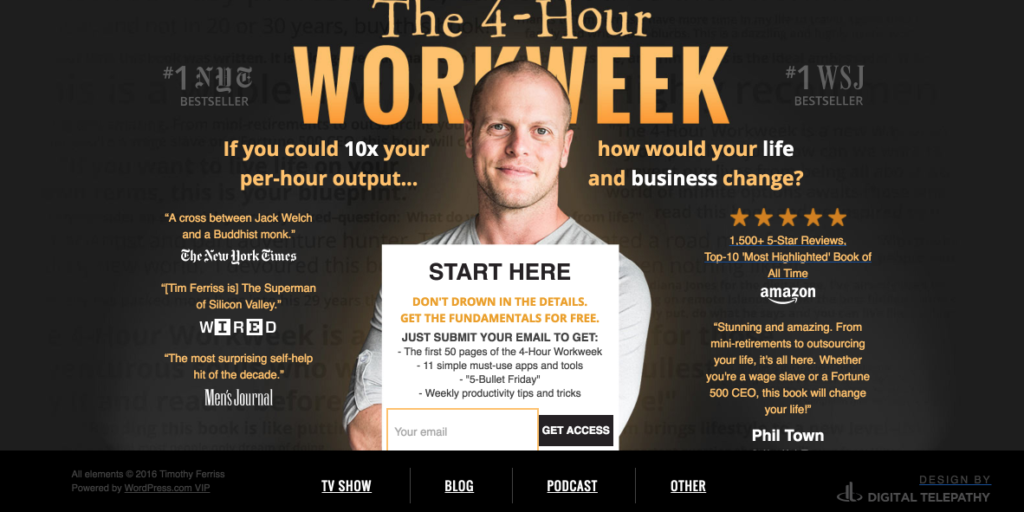 Timothy Ferriss has been listed as one of Fast Company's "Most Innovative Business People", Forbes Magazine's "Names You Need to Know," and is the 7th "most powerful" personality on Newsweek's Digital 100 Power Index for 2012. He is an angel investor/advisor (Uber, Facebook, Twitter, and 40+ more) and author of the following books:
The 4-Hour Workweek – Sold into 35+ languages, #1 New York Times, Wall Street Journal, and BusinessWeek bestseller.
The 4-Hour Body – #1 New York Times bestseller.
The 4-Hour Chef – #1 Wall Street Journal and New York Times bestseller; winner of a Gourmand "Best in the World" Award at the 18th Annual Paris Cookbook Awards.
Tim is listed as #6 in the "Top 20 Angel Investor" rankings for 2014 (see his deals here), and Newsweek calls him "the world's best guinea pig," which he takes a compliment.
His podcast — focused on deconstructing world-class performers — is often ranked #1 across all of iTunes (also iTunes' "Best of 2014" and "Best of 2015") and has exceeded 70,000,000 downloads in recent months. His episode with Jamie Foxx was voted "Podcast Episode of the Year" in 2015.
This blog is one of Inc. Magazine's "19 Blogs You Should Bookmark Right Now", and it has been ranked #1 on the Top 150 Management and Leadership Blogs list, based on Google PageRank, Alexa traffic ranking, Bing results, Technorati authority, Feedburner subscribers, and PostRank.
Tim's Twitter account was selected by Mashable as one of "5 Must-Follow Twitter Accounts for Entrepreneurs," a list including Richard Branson, Mark Cuban, Marissa Mayer, and Jack Dorsey.
---
2. Eben Pagan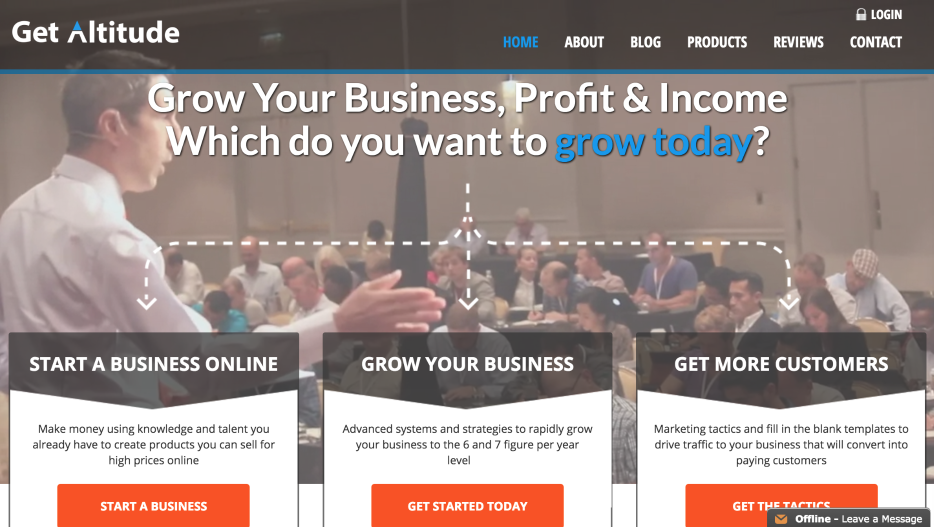 I got my start in business over 10 years ago after my best friend showed me how successful he was selling information products online. I can still remember locking myself in my bedroom for three straight weeks to write my first ebook. When I finally finished writing the book, I put it online and went to bed.I woke up the next morning and couldn't believe what I saw…
I had my first sale.
It was only one sale, but more sales came in over the next few days and that's when I knew I was on to something…I kept growing my company and after a few years, my little ebook quickly turned into a multi-million dollar a year virtual business employing 75 people around the world.That's when I started getting emails from people asking me for business and marketing advice to teach them how to be successful starting and launching their own businesses using my techniques and formulas.I've been very fortunate to work with some amazing people like Tony Robbins and Sir Richard Branson.
---
3. Gary V.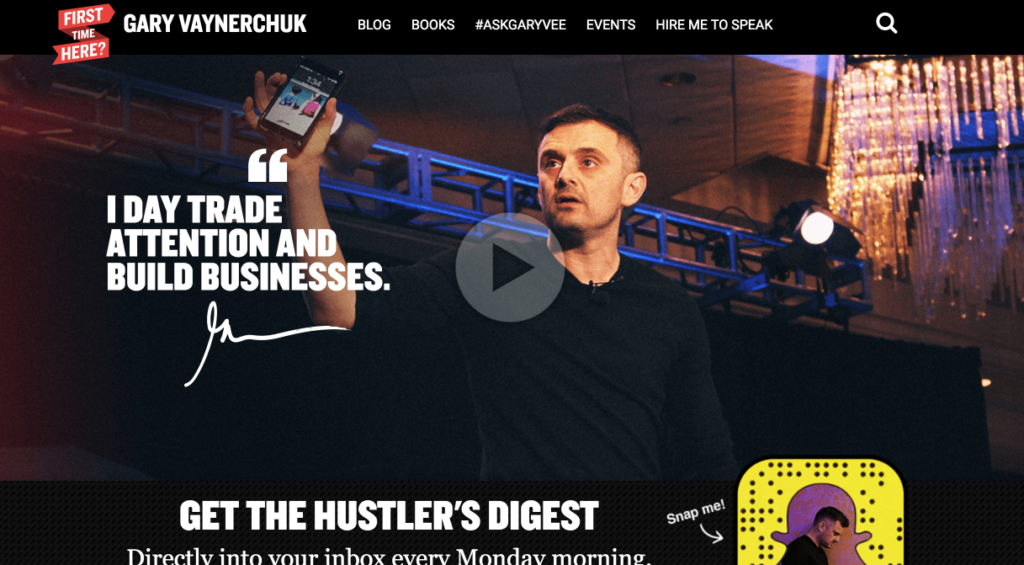 Wine Library
After graduating from college in 1999 Vaynerchuk assumed day to day control of his father's liquor store, then called Shopper's Discount xLiquors.[7] Through a combination of ecommerce, email marketing, and aggressive pricing, Vaynerchuk grew the business from 1 million to $50 million a year by 2005.
VaynerMedia
In 2009, Gary, along with his brother AJ Vaynerchuk, founded VaynerMedia, a social media-focused digital agency.[9] The company focuses on providing social media and strategy services to Fortune 500 companies such as General Electric, Anheuser-Busch, Mondelez, and PepsiCo.[9][10] In 2015, VaynerMedia was named one of AdAge's A-List agencies.[10]
---
4. Yoga with Adriene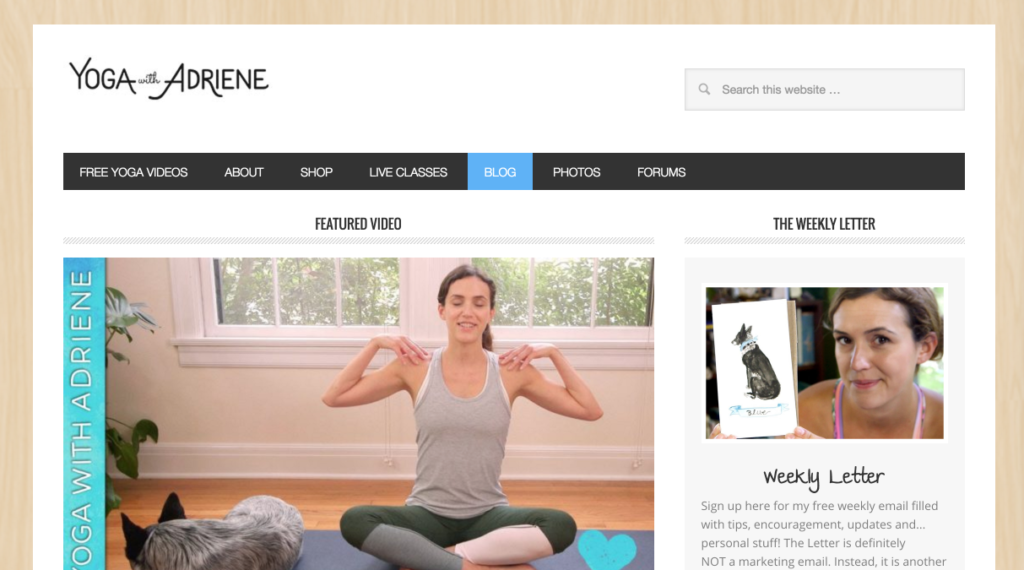 ---
5. Sexy Bikini Workout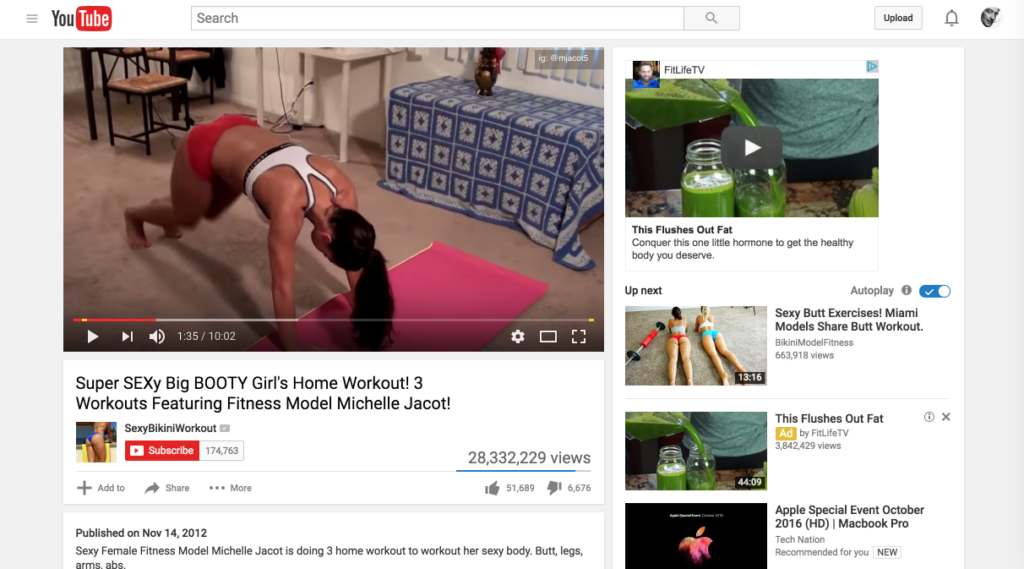 ---
6. Michelle Pan. Make Up Tutorials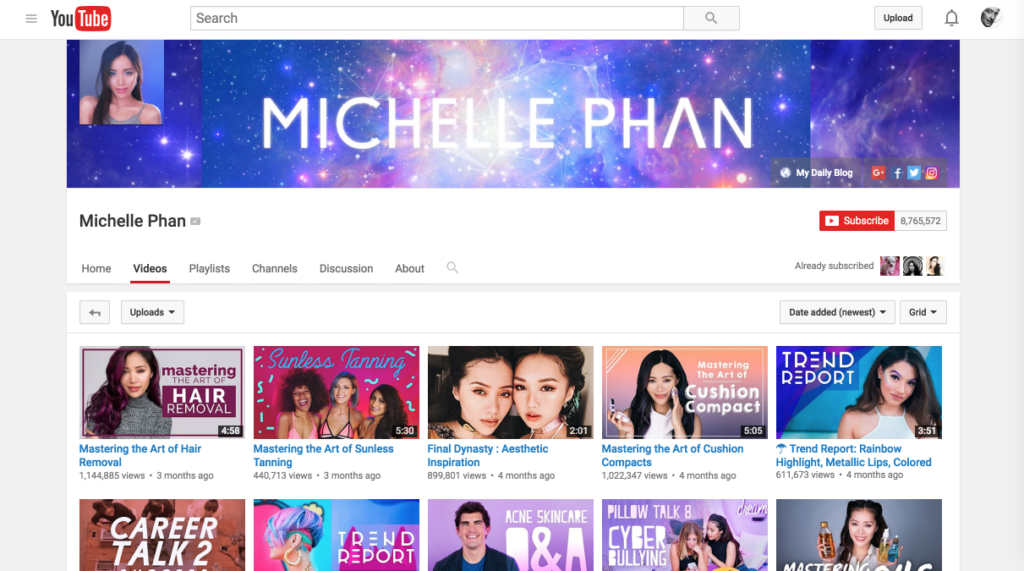 ---
7. Gym Virtual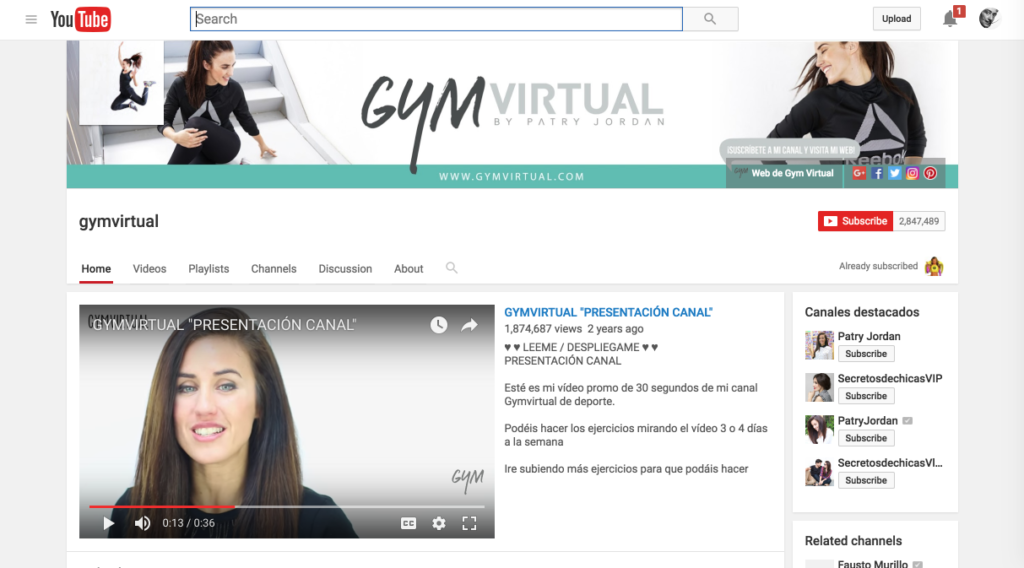 ---
8. Fernanfloo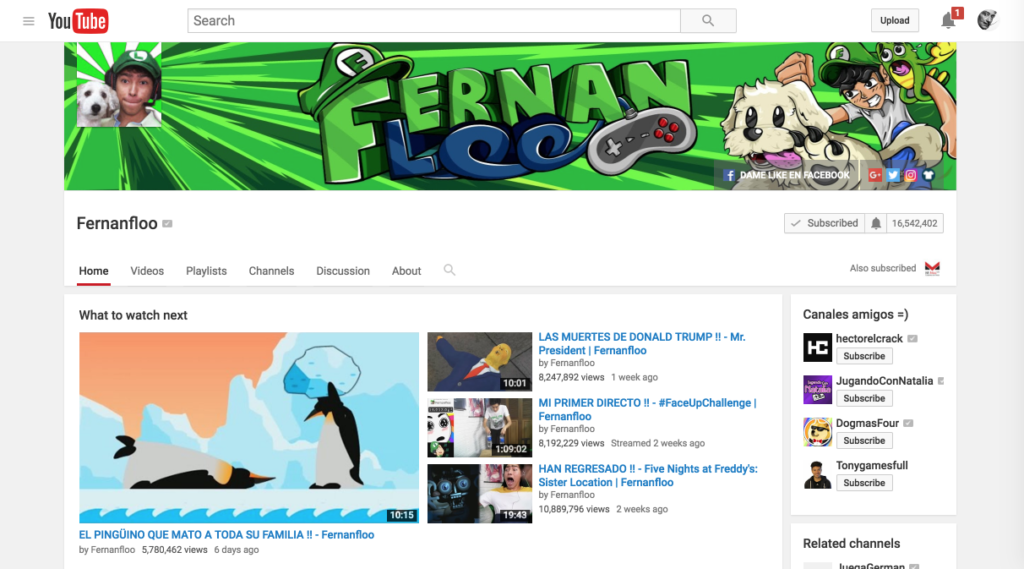 ---
9. Rawvana (Mexico) Yovana Mendoza
Canal de Youtube: https://www.youtube.com/user/officialrawvana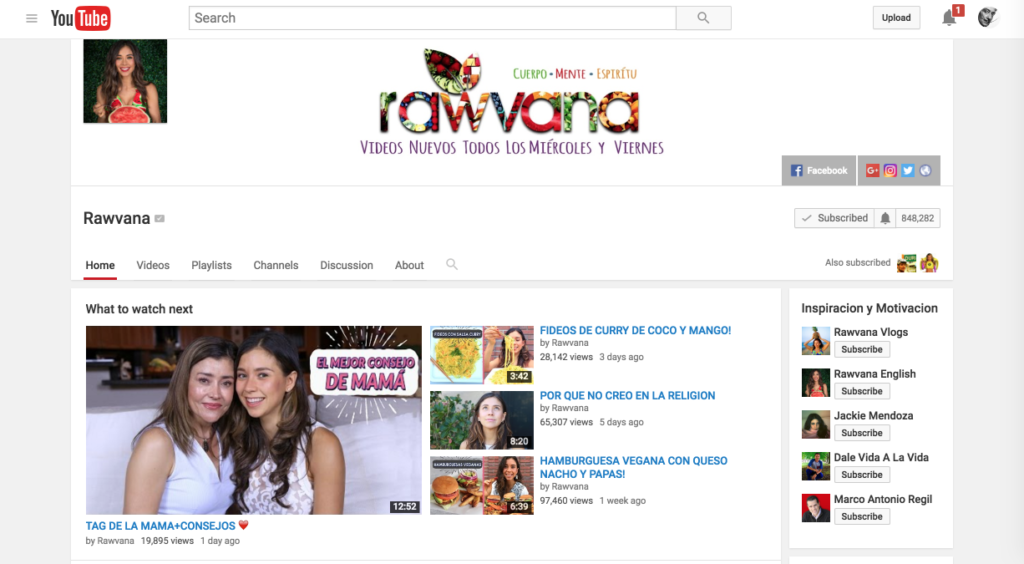 ---
10. Yuya
Canal de Youtube: https://www.youtube.com/user/lady16makeup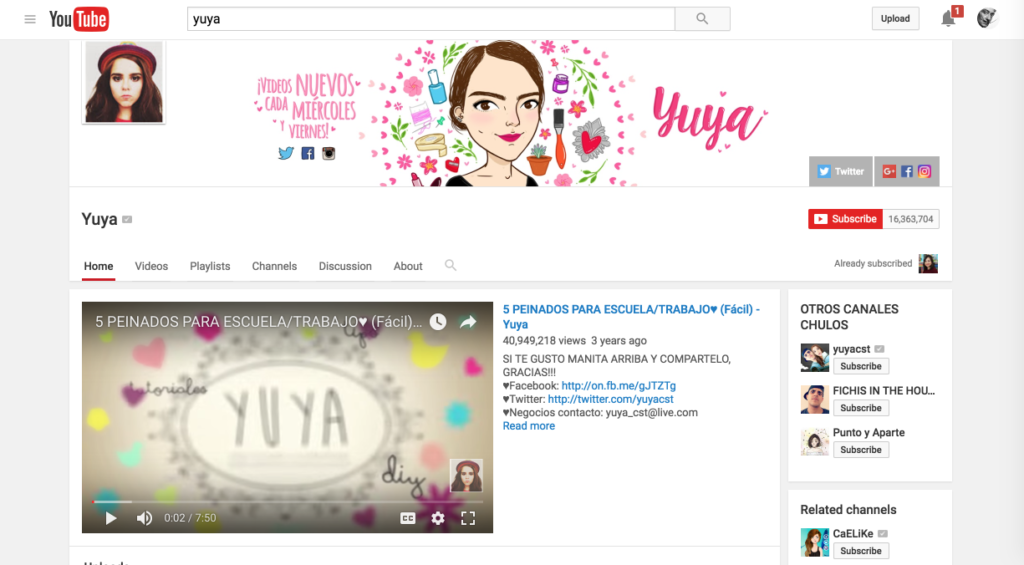 ---
Bonus
Unbox Therapy
Canal de Youtube: https://www.youtube.com/user/unboxtherapy/videos